2nd Berlin Conference
Crypto-Currencies in a Digital Economy
(CCConf 2018)
Programme and Speakers
Keynotes by:
David L. Yermack, Albert Fingerhut Professor of Finance and Business Transformation, NYU Stern (finance)
Roger Wattenhofer, Head of the Distributed Computing Group, ETH Zürich (cs)
Rainer Böhme, Head of the Security and Privacy Lab, Innsbruck University (cs)
Dirk Bullmann, FinTech Coordinator, European Central Bank
Confirmed speakers include:
Alexandra Dmitrienko, University of Würzburg
Frank Heinemann, TU Berlin
Jesus Martin, LBS
Benedikt Notheisen, KIT
Stefanie Roos, Waterloo / TU Delft
Roman Matzutt, RWTH Aachen
Arthur Gervais, Imperial College London / HSLU
Tim Ruffing, Blockstream
Markus Kaulartz, CMS
Jamsheed Shorish, shorish research
Michael Burda, HU Berlin
Wolfgang Härdle, HU Berlin
Elias Rohrer, TU Berlin
Taojun Xie, Sim Kee Boon Institute for Financial Economics (SMU)
Jason Allen, Centre for British Studies
Detailed programme for each day of the conference:
Welcome + Rainer Böhme
09:00 - 09:30 | Arrival and registration
09:30 - 09:45 | Welcome speech
09:45 - 10:15 | Wolfgang Karl Härdle (HUB)
10:15 - 11:00 | Rainer Böhme (Uni Innsbruck) — A Decade of Cryptocurrency: From Utopia to Reality
11:00 - 11:15 | Coffee Break
Challenges raised by the technology (and solutions?)
11:15 - 11:45 | Markus Kaulartz (CMS)
11:45 - 12:15 | Tim Ruffing (Blockstream)
12:15 - 12:45 | Elias Rohrer (Technische Universität zu Berlin) — State of Blockchain Networks
12:45 - 13:00 | Break
13:00 - 14:00 | Lunch
Dirk Bullmann + Applications for Blockchain
14:00 - 14:45 | Dirk Bullmann (EZB) — Keynote + discussion
14:45 - 15:15 | Benedikt Notheisen (KIT) — Trading Stocks on Blocks - The Quality of Decentralized Markets
15:15 - 15:45 | Jesus Martin (LBS)
15:45 - 16:15 | Coffee Break
Skeletons on the blockchain + Lightning talks
16:15 - 16:45 | Roman Matzutt (RWTH Aachen) — On the Risks of Objectionable Blockchain Content
16:45 - 17:15 | Alexandra Dmitrienko (Uni Würzburg) — What you chain is not what you gain: Data inclusion attacks in Bitcoin
17:15 - 17:45 | Up to 6 ligthning talks (5 minutes each)
17:45 - 19:00 | Break; you can also stay at the conference venue
Dinner
19:00 - 21:00 | Conference Dinner (Location: TBD)
David Yermack
09:30 - 10:15 | David Yermack (NYU) — Are ICOs Here to Stay?
10:15 - 10:30 | Coffee Break
Markets, banks and finance
10:30 - 11:00 | Jamsheed Shorish (Shorish Research) — Hedonic Pricing of Cryptocurrency Tokens
11:00 - 11:30 | Taojun Xie (Sim Kee Boon Inst./Singapore Management University) — Central Bank Digital Currency in Small Open Economies
11:30 - 12:00 | Jason Allen (Centre for British Studies) — Bitcoins Are Not "Digital Bearer Instruments": A Contribution to the Law of Property in Cyberspace
12:00 - 12:15 | Break
12:15 - 13:15 | Lunch
Roger Wattenhofer + Second-layer solutions
13:15 - 14:00 | Roger Wattenhofer (ETH Zürich) — Does a Blockchain Need Altruism?
14:00 - 14:30 | Arthur Gervais (Imperial College London / HSLU) — Centralized but Untrusted Financial Intermediaries
14:30 - 15:00 | Stefanie Roos (TU Delft) — Routing Algorithms for Multi-Hop State Channels
15:00 - 15:15 | Coffee Break
Panel discussion: Crypto-currency as mainstream currency?
15:15 - 16:15 | 3-5 panelists (Frank Heinemann, Michael Burda, Roger Wattenhofer, Jason Allen)
16:15 - 16:30 | Closing speech
Purpose and Focus
Since its introduction in 2008, distributed ledger technology emerged from its use in crypto-currencies and continues to disrupt numerous of technological and economic applications. Despite its potential as a trust-free, cost-efficient, and automated system, DLT is still an emergent technology and, therefore, faces a number of challenges.
The Berlin Crypto-Currencies Conference (CCConf) provides a platform for interdisciplinary discussion of these challenges, as well as the technological and economic potential of blockchain-based systems. We welcome researchers and practitioners working on topics such as:
macro-economic consequences, decentralized monetary policy, CBDC
high-frequency exchanges, portfolio optimisation and risk management
privacy, security, and alternative DLT approaches
governance by and of blockchain-based systems
legal aspects
Location
Weizenbaum Institute
Hardenbergstraße 32
10623 Berlin
Germany
How to get to the venue
Getting to the venue by different means of transport is described in the factsheet with details.
To search and plan your public transport rides around Berlin, visit www.bvg.de/en, where directions, fares and schedules can be found.
Accommodation
If you like to stay in Berlin and pay in crypto, see www.cryptocribs.com.
If you prefer to pay in fiat and need a hotel, you can use a contingent of hotel rooms already booked by us. To find out more, please refer to the factsheet with details.
Conference Organisers
If you have any questions, contact us.
Registration
The registration is free but required.
Additional Information
CCConf 2018 is a broader and deeper sequel to last year's CCConf 2017.
CCConf is a purely academic conference. For our regular discussion event series bridging academia and practice, see blockchainnights.com.
There are fellowship opportunities available at the Weizenbaum Institute. If a research stay in Berlin sounds interesting to you, please see our page or contact Martin Florian (research group 17, "Trust in distributed environments").
CCConf 2018 is supported by:
The Weizenbaum Institute is a consortium project with following partners: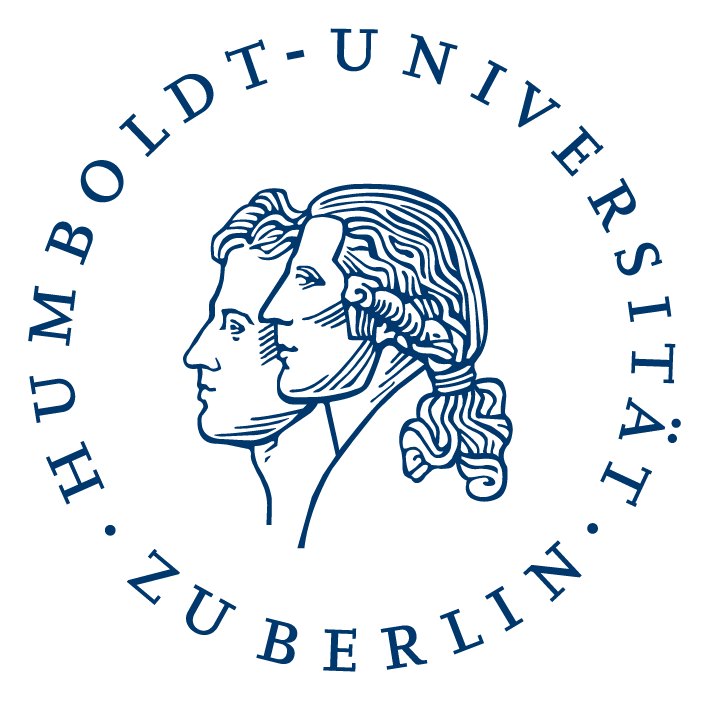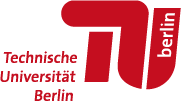 Imprint/Impressum
Humboldt-Universität zu Berlin
Unter den Linden 6
10099 Berlin
Germany

Responsible for the content: see Organisers
Phone: +49 30 2093 99430
E-Mail: ccconf-orga@lists.hu-berlin.de
More details
Disclaimer: Despite careful checks, we do not assume any responsibility or liability for the contents of third-party websites.